Experience the healing power of nature!
Zuzka Natural Beauty is a UK based, natural skin care company, offering high performance, salon quality products, designed for home use, to help people achieve their specific skin care goals without the salon treatment price. Specialising in:
Non Invasive Anti Ageing Solutions
Acne, Oily/Problematic Skin
Roscacea
Sensitive & Allergy prone skin
Dry/Dehydrated Skin

Formulated by our Founder, Health & Beauty Specialist & Medical Herbalist Susan Kohutova.
Susan worked in the health & beauty business for over 30 years as a consultant and therapist for some of the worlds most prestigious cosmetic companies, before branching out to fulfil her life long ambition to create her own unique brand, using her wealth of experience, knowledge and passion for nature and ethically sourced ingredients.
The name "Zuzka" is Slovakian for Susan, inspired by her Slovakian husband.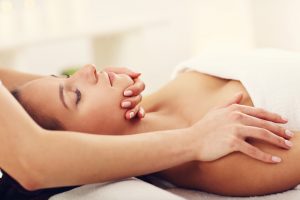 The Zuzka private salon is based in Dorset, where clients can enjoy the benefits of Susan's bespoke beauty treatments, in tranquil, peaceful surroundings including her botanical garden where many of the herbs and plants used in the Zuzka cosmetics are grown.
To book a treatment or request a salon brochure
Call: 01202 388379.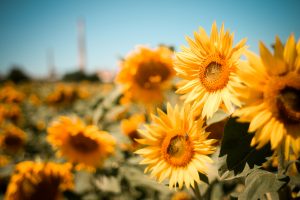 Why organic?
Medical research shows that significant amounts of cosmetic ingredients including carcinogenic substances penetrate the skin & end up in the blood stream !
Many chemicals in cosmetics don't always cause obvious signs of toxicity on the skin, but slowly build up in our systems through repeated use.
Only certified organic herbs, plants & flowers, free from pesticides & chemicals are used in Zuzka cosmetics.
Free from: harsh detergents – sulphates – synthetic ingredients – parabens – mineral oils – animal ingredients and artificial fragrance.
We use Eco responsible packaging – no shrink wrap – plastic bags – bubble wrap – our containers are made from recyclable material.
All products are Vegan formulations.


Our philosophy
We aim to help our customers improve the condition and appearance of their skin by providing beneficial products that produce satisfying results.
The beautiful, fresh, natural aromas of the products, make caring for your skin a therapeutic, sensory experience.
Choosing the right products for you
It is easy to achieve a healthy blemish free complexion by following the right skin care regime for your skin type.
We have made it easy for you to choose the right products for your specific skin care needs, by putting them into categories.
OCEAN SPA – DERMA CARE – BOTANICALS & COCOA SPA